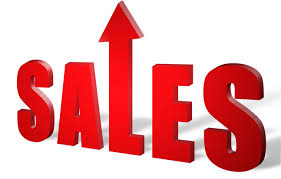 Let us introduce our BEST Expert System

©

to drive Sales Excellence
Your Corporate Banking Staff can dramatically improve their performance, using our Bespoke Expert System Tool© ("BEST"). This System and Expert Tools provide structure to their Sales & Marketing Business activities and introduces also new skills and practical guides to work more effective and efficient (=LEANER).
This Expert System is introduced in face-to-face sessions and subsequently tested by your staff in on-the-job assignments. Each participant has to present the results of their own work in class for evaluation and to enhance also the learning-from-each-other. Rich feedback will ensure faster learning and faster application!
Our clients value our sales improvement learning programs because we TAILOR the application of our System to their own operational practices.
And because we use real life examples from our own extensive experience as front line Corporate Sales People in very similar organizations in both local and international markets.

Our approach to sales training is UNIQUE: No one else is focusing on improving the actual sales business process itself!!
Most banks provide staff with technical and personals skills training and leave it to staff to "translate and apply"  these skills into their daily business activities. Our approach is DIFFERENT because we focus on improving the actual daily business process and activities that your front line staff have to excel in to achieve successful sales and profitable and lasting client relationships.
With our exercises and questionnaires, participants are challenged to develop a deep understanding of what Sales & Marketing Planning is. And what Forms of Engagement with clients will lead to more SUCCESSFUL AND more REPEAT SALES. By experimenting in the program with new and more structured ways to apply "THE KEY SUCCES FACTORS IN THEIR DAILY SALES ACTIVITIES" they will learn how to optimize these in their own way and become LEANer.

Does your staff need deep technical financial and/or financial product skills training first? Yes We can provide that too with our expert partners!
If your staff needs a refresher or introduction, for instance for graduates or starters in your business, in topics such as Financial and Credit Analysis, Cash & Trade, Treasury and Derivatives and Debt Structuring, we like to recommend an integrated program that we have developed and delivered successfully with EXPERT PARTNERS. We take care of the design and coordination of such programs. WHY?………………
Our Coordination of your overall Training Program ensures you will get a consistent program with all parts fully in line and focused on sales improvement.
Because we ensure that Specialist Providers follow our learning formats and these are delivered fully aligned with our sales & marketing methods. Particularly on long duration programs (6 months+) it is important that participants experience a consistent learning approach throughout. We guarantee just THAT!